Siteleaf now supports publishing to SFTP!
Also known as Secure or SSH File Transfer Protocol, SFTP joins our extensive publishing options including FTP, Amazon S3, Rackspace Cloud Files, GitHub Pages and our free Siteleaf Hosting.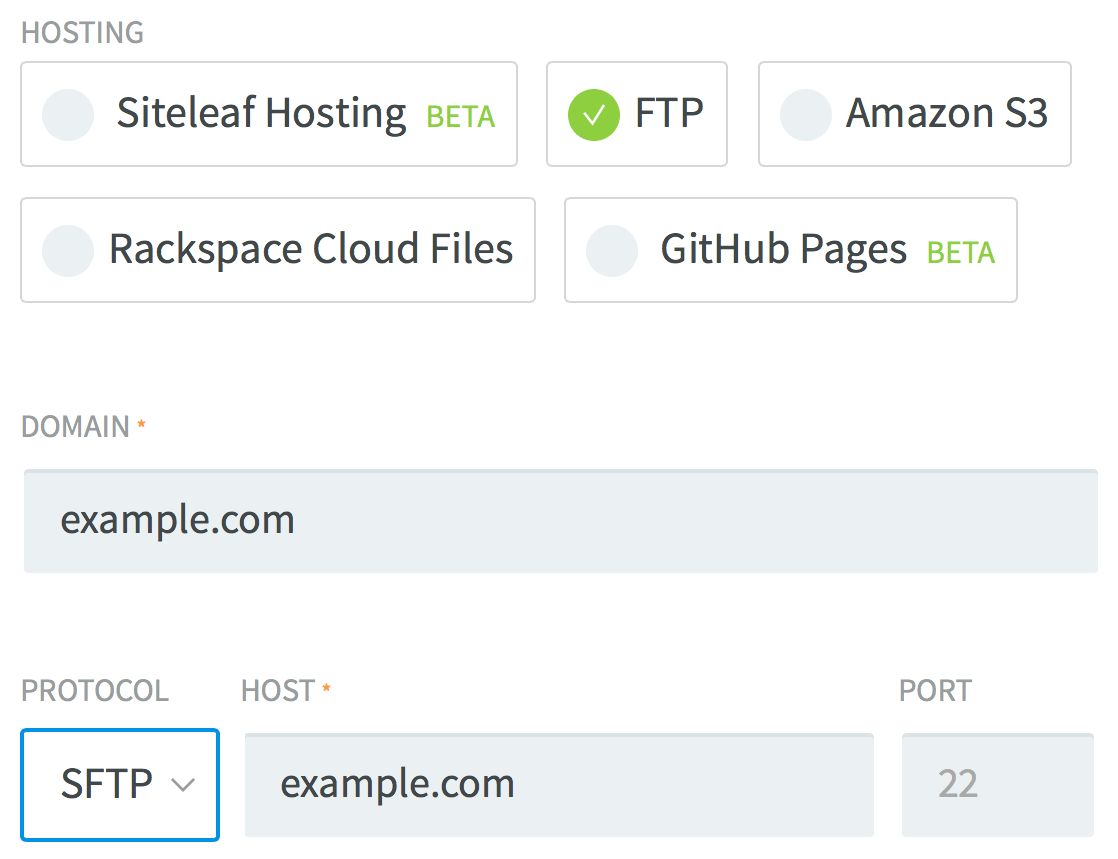 When publishing to SFTP your files are encrypted and transferred over a secure channel to your server.
In addition to regular FTP, this protocol is supported on most popular hosts including Media Temple, DreamHost, 1&1, and GoDaddy.