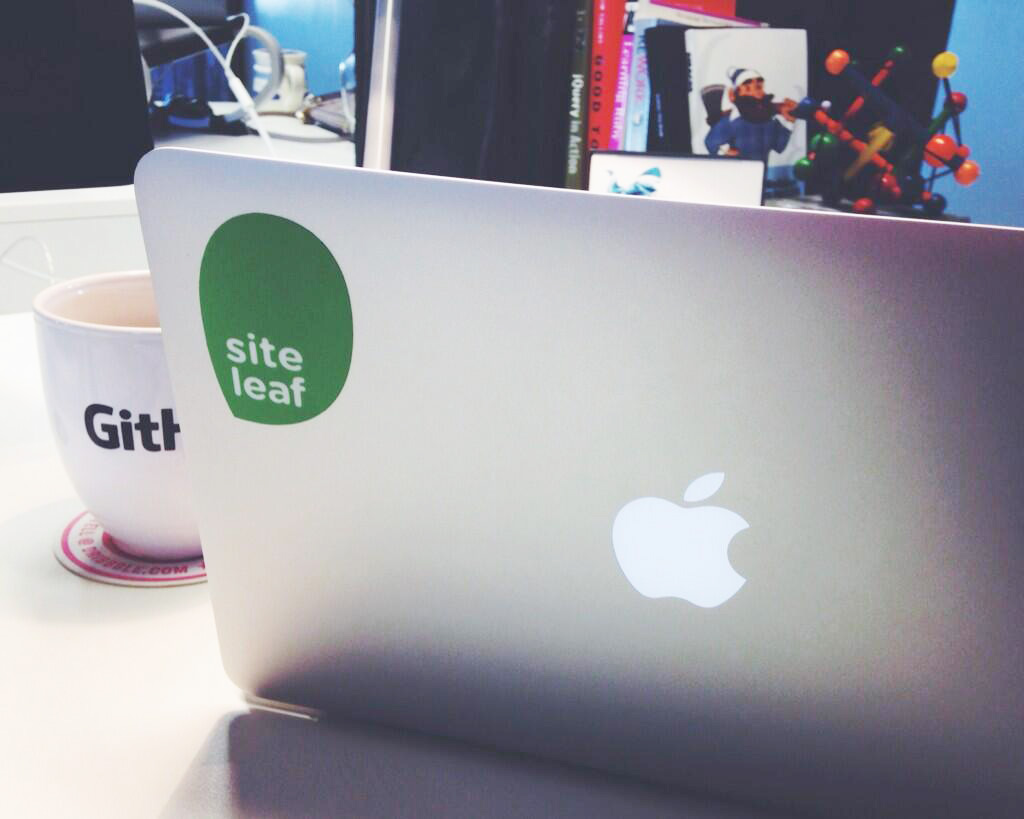 Siteleaf stickers are now available from Sticker Mule!
Make your laptop happy and pick one up today. Available at cost with free shipping in quantities of 1-1000 (in case you have a lot of friends).
We also have a number of stickers available for FREE, let us know if you want one!
Thanks to Neil Renicker for the photo.