In this tutorial, we'll go through how to write and publish a new blog post. To get caught up on Familiarizing yourself with Siteleaf watch our previous video in Siteleaf for Content Managers and Creators.
Writing a new blog post
Head up to the sidebar and click on Posts, located in the content section of the sidebar. When you click on posts, you'll see something like this.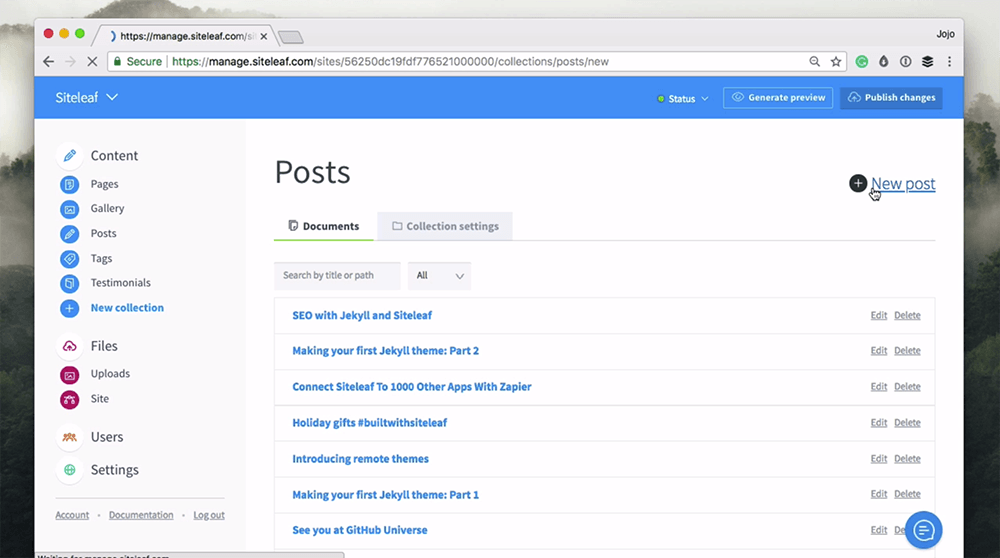 To create a new post press the plus icon on the right side and it'll take you to a screen that looks like this.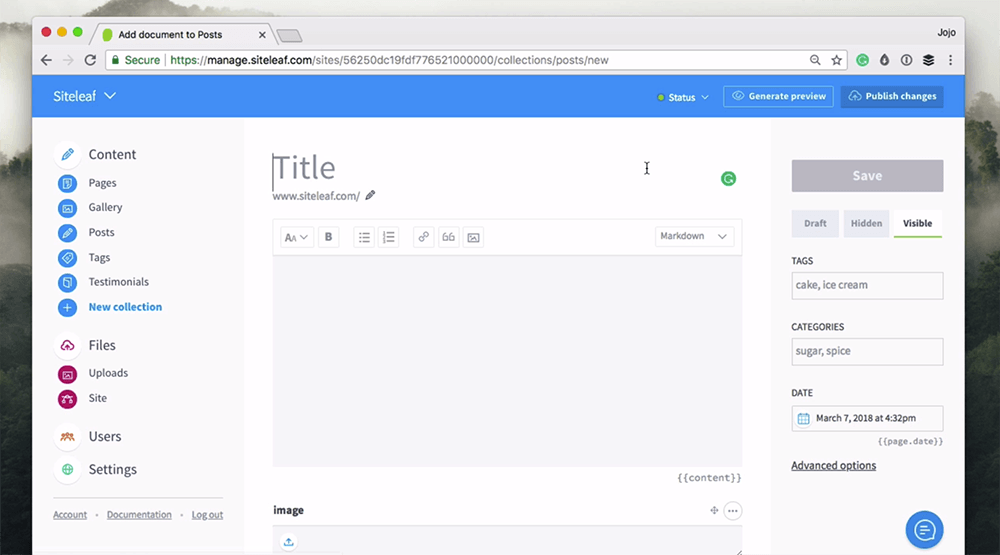 Start by typing your title up at the top.
If you want to specify your URL, you can do that underneath the title, but if you leave it blank Siteleaf will do all the hard work for you and the slug (that's the end of the URL) will be the title of the blogpost separated by hyphens.
Having slugs that are readable by both humans and machines is good for SEO because it encourages users to click on the link as they already understand the content of the post. It also tells the web crawlers hanging out online what the main subject of the post is about, which will help generate traffic to your site. Read more about SEO with Jekyll and Siteleaf here.
Underneath the URL in the big box is where you write the content for your post.
Read more