In this tutorial, we'll go through how to write and publish a new blog post. To get caught up on Familiarizing yourself with Siteleaf watch our previous video in Siteleaf for Content Managers and Creators.
Writing a new blog post
Head up to the sidebar and click on Posts, located in the content section of the sidebar. When you click on posts, you'll see something like this.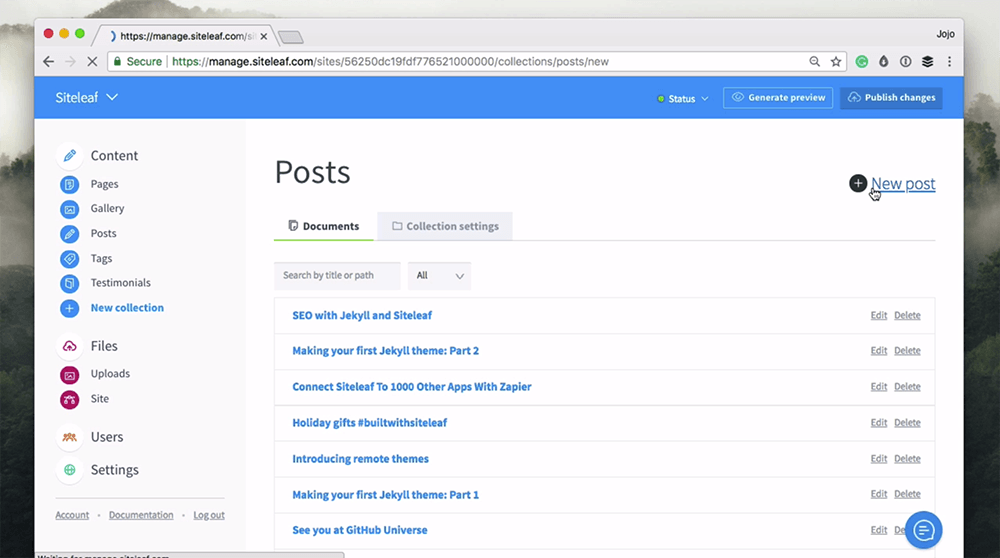 To create a new post press the plus icon on the right side and it'll take you to a screen that looks like this.
Read more